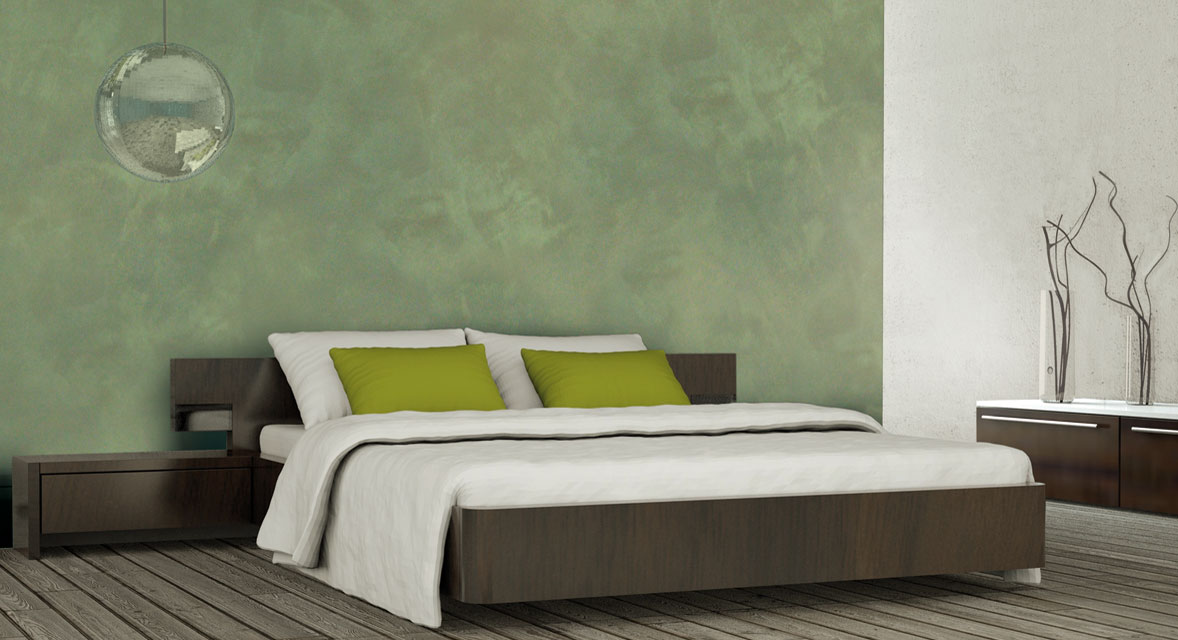 TRÉSOR
TRÉSOR – a unique formula of the material allows to receive effect of multicolour furnish with iridescent effect. Change of colour of the material is received under a various corner of view, type and light source arrangement. This is an exclusive covering with effect of a chameleon which gives surfaces exclusive design and unique effect. Decorative plaster TRÉSOR shows best with dot illumination. It can be used as decoration of various materials.
Decorative multireflex finishing with iridescent effect
Iridescent multicolour decorative finishing for interiors. TRÉSOR is suitable to decorate interior masonry walls, plasterboards, masonite and any other concrete surface.
It is also suitable to decorate iron supports, wood, zinc metal sheet, aluminium, rigid PVC, light alloys prior the use of the specific base. TRÉSOR allows to obtain an high value innovative aesthetic effect that enriches every kind of environment with glamour and exclusivity. It is particularly suited in all amusement and entertainment environments, such as free-time areas, wellness, tasting rooms and shopping areas.
Spread rate: 14 – 16 m2/l
Available colours: Onice, Ambra, Ametista, Acqua Marina, Giada.
FONDO TRÉSOR
Specific base for TRÉSOR Finishing.
Base specifically formulated to be used for TRÉSOR finishing. It is obtained combining special additives that controls the perfect absorption of the subsequent finishing applications, guarantying the performance of the product.
Spread rate: 8 – 10 m2/l
Available colours: Neutral base