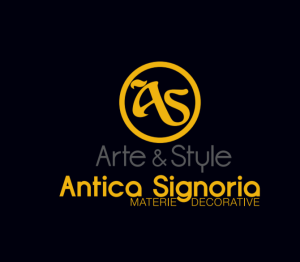 Antica Signoria take is name from the ancient building "Palazzo Vecchio" in Florence, built in the XIV century and now place of the Town hall. In the 1540 the Grand Duke Cosimo I member of the powerful de 'Medici family decided to relocate the residence of the ducal family to "Palazzo Vecchio" and making their home. The Palace is located in Piazza della Signoria, where its possible to admire high quality marble statues including the famous David by Michelangelo.
This place is the timeless appeal of inspirational line of decorative Antica Signoria, a range of decorative finishing that can confer prestige and elegance to a variety of environments: both residential and commercial. The decorative materials that make up the line range goes from natural and synthetic Venetian plaster, pearl finishes with silky and soft glazes; also textures of travertine and marble veining up to opalescent coloured pigments and pearlescent effects sandblasted.
The constant research for a dedicated team and the emphasis on design trends makes Antica Signoria a range of products more in line with new market trends; each decorative product is designed to ensure ease of application and excellence of the result. The whole line has a particular focus on the environment through the European certification ISO 9001 and ISO 14001 and the possession of the key requirements that ensure a low level of COV. In past few years the line Antica Signoria has been shown in the most prestigious International Exhibitions such as MadeExpo (Milano), Farbe (Monaco & Colonia), MosBuild (Mosca), KazBuild (Almaty), BFC Stores (Brisbane & Sidney), Big5 (Dubai), Sebee (Belgrado), I-Deco (Istanbul), Interbud (Kiev), Krassivaia Doma (Mosca), Ambienta (Zagabria), Index (San Pietroburgo), meeting a very considerable success.
Choose  Antica Signoria means to rely on a complete line of decorative materials of undisputed quality and timeless charm.